Small Group Ministries
 A Small Group Ministry is an intentional, regular gathering of a group of people led by a trained Facilitator. The small group setting is born out of common interest, yet provides members with the opportunity to discuss a variety of life topics, to safely connect with others, to nurture and be nurtured and to deepen their relationship with God.
Each group will have a leader that you can contact for more information or to sign up and there is no cost nor limit to how many groups you can join. Belong to a group where people are willing to Walk, Work, Worship and Witness with you. Come to a place where people are moved from the "living room" (Sunday Morning Worship) to the "kitchen table" (Small Group), and where the blessings and trials of life can be shared through more intimate connections, with others and with God.
_______________________________
On-Going Small Groups
Westminster Walkers
Keep fit by joining us at 9:30am on Thursday mornings at the church for an outdoor walk in pleasant weather. During the winter months, join us at the Whitby Abilities Centre. With a Whitby Seniors Membership and a one-time only lifetime card fee of $15, seniors may walk any day up until 10:30am. All ability levels are welcome, and you will always find someone to walk with you…in this group, no one walks alone! Contact Eileen at 905-571-0368 for details.
   _______________________________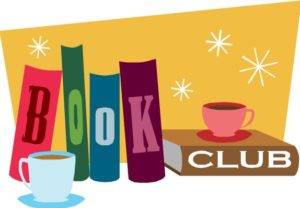 The Westminster Book Club meets 5 times a year (January, March, May, September, November)
on the 4th Wednesday of the month from 1:30pm to 3:00pm to discuss books
chosen by the members. 
Please contact Susan at 905-493-3122 for further details.
_______________________________
Wine, Women and The Word is an ongoing Bible Study open to all women and meets in the Founder's Room at the church on the 3rd Wednesday of the month, from 7:00-9:00pm. The theme for this season is "Breathe".  One of the greatest challenges among women in our culture is taking time to stop and cease from all the activities.  By neglecting time for tranquility, serenity, and repose, we miss out on some of God's greatest gifts. It is time for us to breathe and build margin into our lives for God.
For further information, please contact Carol at 905-666-8930 or nss@overwhelming.ca.
 _______________________________

   FoodMan Group  

This group meets every Monday evening at 7:00pm
in the church kitchen for fellowship and cooking…
and every once in a while they feed the rest of us to!
Contact Ed for more information at 905-666-5069.