Worship
The worship committee provides an opportunity to give back to the church community in a meaningful and exciting way, and offers the experience of becoming more social, reaching out to others, and making new friends. Let us help find a special place for you to share your gifts and talents…
helping with ushering
serving communion
greeting
reading scripture or other parts of the liturgy during a service
being a host during coffee and fellowship time after the service
_______________________________
Sanctuary Are you imaginative? Do you have fresh ideas that would contribute to creating a warm, inviting, beautiful and meaningful environment at WUC? The Sanctuary Committee is looking for team members who want to invest some time and energy in making our Church a welcoming beacon in the community.
_______________________________
The Christian Education Committee We are excited about the variety of faith development programs and opportunities being planned for the children, youth and adults. As a committee, we continue to oversee our vibrant Sunday programs for toddlers, kids and youth, as well as our ever-expanding library.
_______________________________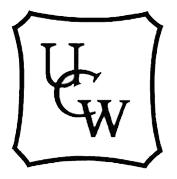 United Church Women Our purpose is "to unite the women of the congregation for the total mission of the church and to provide a medium through which we may express our loyalty and devotion to Jesus Christ in Christian witness, study, fellowship and service". This is an interest and service group to which all women of the congregation can belong.
_______________________________
Wellness The Wellness Committee recognizes that our congregation can be a place of health and healing. We seek to support and educate the members of our congregation about the holistic concepts of health care:
the link between faith and health
health promotion and disease prevention
the integration of spirit, body and mind
Programs include:
Friendly Visitors – which reaches out to people through cards and personal visitation
A monthly Blood Pressure Clinic after church in the Founders' Room
taking part in the labyrinth experience
As well, members of the Wellness Committee are part of the Accessibility Committee and provide support and leadership as Westminster seeks to become more accessible in all ways. The Committee also responds to expressed needs; for example the provision of an A.E.D. for emergency situations; and helping people negotiate the healthcare system.
_______________________________
Prayer Chain
The Prayer Chain is a group of dedicated people who take prayerful action
for the needs of the congregation,
our community and global needs. Our members are committed to praying for the needs of others. When a prayer request is received, it is immediately sent out to the prayer chain members. This network of people will intercede on behalf of others by lifting up in prayer any specific requests, concerns or emergency situations. Prayer requests are welcomed and encouraged and all requests are treated as confidential.
_______________________________
Other committees and groups include:
Finance/Stewardship
Property
Trustees
Communications
Long Range Planning
Outreach