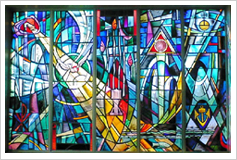 For more information, please use one of the following ways to
contact us at your convenience – we'd love to hear from you!
Tel: (905) 723-6442
Fax: (905) 723-0653
Mailing Address:
Westminster United Church
1850 Rossland Rd. East,
Whitby, Ontario,
L1N 3P2
Email: wuc@westminster-uc.ca
Please note that our office will be closed during the Christmas week of Monday, December 25th.  
Our office will re-open Tuesday, January 2nd.