Westminster's 60th Anniversary Celebrations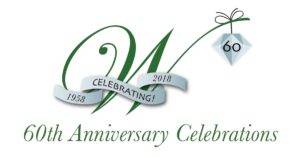 The organizing committee is planning a number of activities and events throughout the year.
We are hoping to have ALL of our Westminster Family (PAST & PRESENT) join us for ALL of our celebrations, particularly on the Anniversary weekend. In order to have as much participation as possible, we would ask you:
First, mark the dates of November 17th and 18th on your calendars. We're in the planning stages and will be providing updates as individual activity plans become finalized. Stay tuned for more details.
Venue:
1850 Rossland Rd E, Whitby, ON